# 1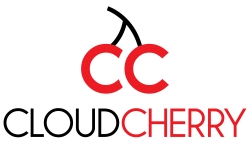 Teachers Credit Union partners with CloudCherry to Enhance Member Experiences
Indiana's leading credit union takes strides to improve member experience with CloudCherry's omni-channel Voice of Member platform.
...Read More »
# 2
Epson E-Store Gets Holiday Makeover with Limited Time Deals for the Holiday Season
LONG BEACH, Calif.
,
Nov. 20, 2017
/PRNewswire/ --
With the busy holiday shopping season quickly approaching, Epson today announced it will be offering special promotions of up to 50 percent off on select products
1
at the
...Read More »
# 3
Smarten up your holiday wish list with these must-have gadgets (by Brandpoint)
HOPKINS, Minn.
,
Nov. 20, 2017
/PRNewswire/ -- With the hectic pace of today's busy lifestyles, is it really all that surprising that people everywhere are craving new smart technologies? After all, life basically demands that you save time and money wherever you can, and smart technologies utilized in your home deliver both......
...Read More »
# 4
Mingis on Tech: Coding new skills for Alexa
Alexa is the helpful voice in the Echo and Echo Dot that comes with a wide range of skills already available. But with a little coding, it can be made to do much more. IDG's Sharon Machlis explains.
...Read More »
# 5
AC-DC-EC Fans Market: Forecast (2017-2023)
LONDON
,
Nov. 20, 2017
/PRNewswire/ -- DC fans have a variable, uneven flow. In contrast, AC fans change direction 50 times a second in order to provide a constant flow.
Download the full report:
https://www.reportbuyer.com.....
...Read More »
# 6
Mobile Video Surveillance Market Top Key Players, Growth Analysis & Segments by Forecast to 2023
Mobile Video Surveillance Market Overview:
As businesses grow and individuals are at home less often, the concern f...
...Read More »
# 7
littleBits Star Wars Droid Inventor Kit Tops Holiday Toy Lists Proving to be The Hottest Toy of the Holidays
NEW YORK
,
Nov. 20, 2017
/PRNewswire/ -- Today littleBits announced its
Star Wars
Droid Inventor Kit
received numerous accolades from respected toy and parenting .....
...Read More »
# 8
Facebook Spaces Users Can Now Fish with Friends and Family Across the Globe with 'Bait! Arctic Open' by Resolution Games
STOCKHOLM
,
Nov. 20, 2017
/PRNewswire/ -- Following more than 2 million downloads of Bait!, their first virtual reality (VR) fishing game, Resolution Games has today launched a new entry in the series titled Bait! Arctic Open. The game will be available exclusively for players in Facebook Spaces, Facebook's social VR app wher.....
...Read More »
# 9
Matrix Banker malware spreads to multiple industries | Salted Hash Ep 7
The Matrix Banker malware, first found in Latin America, is now gaining a foothold in diversified targets. Steve Ragan breaks down the threat with Justin Fier, director for cyber intelligence and analysis at Darktrace.
...Read More »
# 10
Nautilus Hyosung America Requests Investigation into Diebold Nixdorf's Ongoing Violation of ITC Trade Orders
IRVING, Texas
,
Nov. 20, 2017
/PRNewswire/ -- Nautilus Hyosung America, the largest and fastest growing ATM provider in the U.S., has filed a complaint today with the U.S. International Trade Commission (ITC) to enforce violation and remedial orders issued by the ITC against
Diebold Nixdorf
as a .....
...Read More »
[ServletException in:/common/ads/links.jsp] The absolute uri: http://java.sun.com/jstl/core cannot be resolved in either web.xml or the jar files deployed with this application'